A med spa is a comprehensive wellness facility that incorporates day spa amenities and solutions as well as non-surgical aesthetic beauty treatments. Med spas usually also have a licensed medical doctor on site who performs some of the procedures for the patients like dermal fillers, fat freezing, laser therapy, and many more.
Owning a med spa is a lucrative opportunity, and you can help many people and become renowned in your local area for your service. There are many ways you can start, and sometimes getting a loan can help finance the business until it can generate substantial income to cover all expenses and break even.
Who Is a Med Spa For?
Regarding med spas, we often think about celebrities and other wealthy people getting cosmetic treatments. The truth is anyone can enjoy the benefits of the treatment at these health facilities. While, to some degree, this type of spa is often cosmetic because it is to do with physical appearance, it does not involve going under the knife.
The resident doctor uses a lot of machinery and equipment. These treatments, although high-end, are not only made for famous, wealthy people, in fact, you may even be able to get Botox to help prevent tooth grinding or remove a mole with laser treatment and lots more.
As an entrepreneur, when having finance to start your med spa, there are some important factors to bear in mind, and we share some excellent points in this post.
What Are the Pros and Cons of Having a Med Spa Business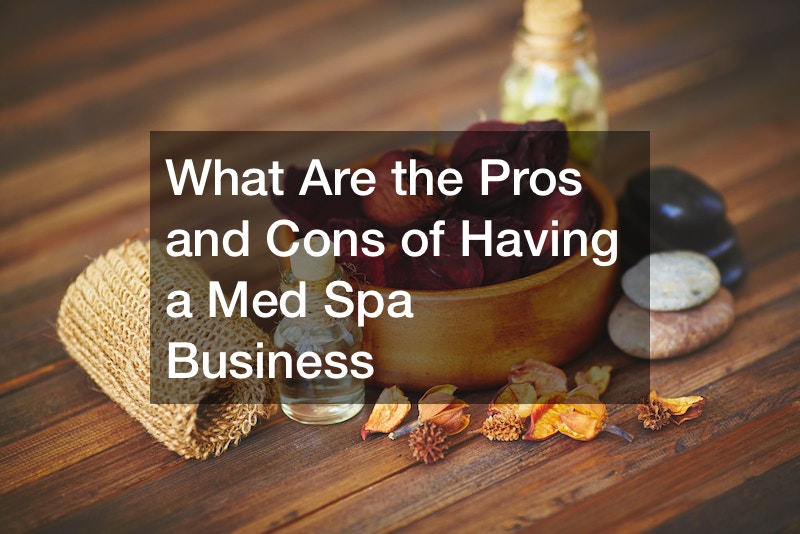 Before starting your med spa enterprise, it's always good to have some idea of possible disadvantages and the advantages of course. That said, the following are some of these prose and cons that may affect your business in either way:
Advantages
You'll make money
It goes without saying that starting a med spar has lots of money to be made. The fact that so many dermatological concerns can be resolved through your practice says a lot. The medical aesthetics industry is booming for dermatologists who use their skills and service to focus on private practice in the form of a med spa. They can do more than just the regular dermatology work. While you run your dermatological practice, your team at the med spa tackles the high influx of patients coming for facial treatments, chemical peels, and injectables, to name a few.
Referrals Will Boost Income
Referrals are one of the most profitable ways to gain more reach and make more money, and that goes for any business. Your patients would gladly refer your practice to their nearest and dearest because finding quality services and stellar outcomes is sometimes hard to come by. Those who hear the referral from their friends and family will trust their word and go for it.
Disadvantages
Compliance is stringent
As the head medical doctor in the med spa, you take the lead regarding all medical procedures. You also have the responsibility to oversee non-medical trained staff when they perform any of the treatments. Apart from overseeing everyone, it would help if you also had rules that act as a guideline for the non-medical team members who follow through with them.
The responsibilities can be said to weigh quite heavy on the doctor of the med spa, but it comes with the territory. As you and your staff get into the swing of the business as it continues operating, the easier and better it should become. The importance of safety within your practice should always be paramount.
You're involved, but not as much as you would like
Due to the hands-off approach when running a medical spa, the doctor is only allowed to facilitate and show their staff what and how to perform the treatments. Because the practice is also a spa, regular spa treatments are also completed here, and it is possibly the busiest part of the facility. Still, as a licensed doctor in dermatology, you may want to be more involved than you can be. Instead, use the time to focus on your exclusive skin care practice and trust your team to do well. After all, you can only truly open the med spa once you can fully trust that your appointed team is competent to administer treatments to the patients.
Create a Business Plan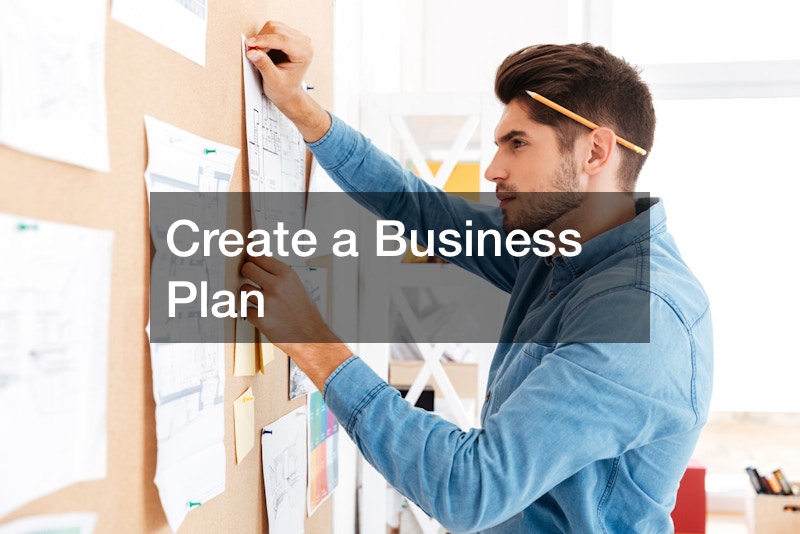 Whether you've worked the finance out yet or not, one main factor to always bear in mind is a business plan. A business without a plan can't flourish like those with a plan. The plan allows you to see ahead even before delving into the business attributes and market. The business plan gives an overview of how things will run, such as logistics of stock, stock storage staffing, day-to-day expenses, and lots more.
In your business plan, you will also determine what type of medical spa you'll operate. Some med spas also have a plastic surgeon on-site or on call; you may want a spa that provides medical services like injectables and chemical peeling. Your plan should cover financial information like how much money do average med spas make. Is the industry big? Is it said to grow substantially in the next few years? How will you stand out from your competition and make your business thrive? Those are just some of the questions the business plan ought to cover with solutions
Get a Loan
To realize your dream of owning a medical spa, you may need to get finance from your bank. A business loan will help you get your feet off the ground and get the starting basics. To get your loan, you may need a credit score, perhaps a minimum of 500, and you may look to start with a working capital of about $450,000. Still, this number really depends on what you'll be doing, the type of medical spa, and the services you'll offer.
Machinery is also expensive, and the loan should include finance for machinery and equipment which could amount to over $1 million dollars. You could also apply for personal loans, which may have a different criterion, but you'll get some funds to start. Every institute is different, so what you might get for a capital offers from one lender may not be the same for another. Some may also offer loan modification, given the situation warrants this. They also want to check your credentials to see if it is worth borrowing money for your business.
Stringent Staff Training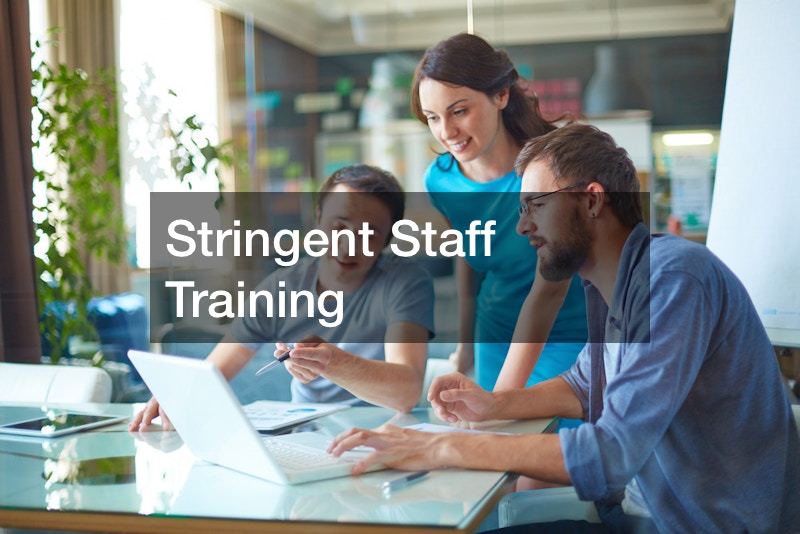 Not only will you need money to run your business daily tasks, you'll also have to completely train your team that you're entrusting to work with the patients in the med spa. Key factors in training include making decisions, being accountable, and safety and compliance.
Rent or Buy a Property
Starting your med spa business puts you in a position where you have to consider where it will be. The location matters, but we'll talk about the location in a bit. Should you purchase your property or rent one? It all depends. Many business owners start by renting their property because, in this way, it's easier to build capital as the business carries on and, with time, purchase your property. To take some stress off, you could decide to pay your rent upfront for a year so that you don't have to worry about the rental bill for the first few months and solely focus on your business.
When checking for a location, you should be where you'll have lots of clients or where these patients can see your business stand out. You may be in a city center or a less bustling but wealthy suburb. You also want to ensure that the building you choose accommodates for patient parking. There are few things as annoying as going to a place and having to look for parking, as this tends to put people off, and they may always associate the practice with bad parking.
Commercial parking lot paving should also be robust to accommodate lots of car traffic daily. Sometimes you'll need to get the asphalt or paving company out to conduct maintenance where needed. If you've bought your property, have the parking lot fixed before you open the practice so that it leaves a lasting positive impression.
Find Suppliers
Do you know where you'll get your stock and products from? You'll need to source suppliers in your local area, as this will make things even easier for logistics and attaining inventory on time. You should also have alternative products in case the supply runs out or is no longer available. Dermal fillers and other stock are available from listings you'll see on the American Med Spar.org. On this website, you'll find a variety of vendors that supply all you'll need for your business, plus other resources you might find handy to use.
Create a Website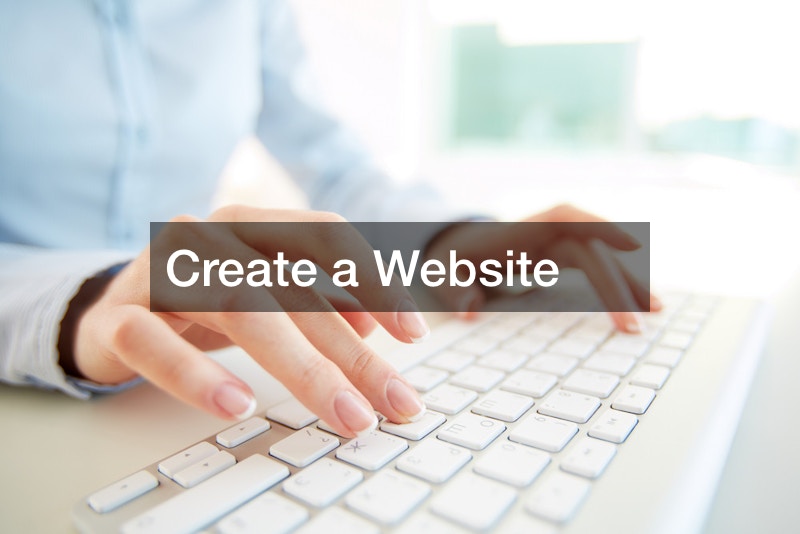 Marketing plays a big role in any business, and the more you can get the word out to the public, the better for your company. Any professional business needs a website because it's on the website that the viewers get to learn a bit more about you as a doctor and your med spa practice. As part of med spa marketing, your website will have details of what services you offer, the contact details, location, reviews from other patients, and how you started out. You can also add your core values and what drives you to do what you do for your patients.
Good websites have the important details needed to get the reader to understand how their problem will be resolved with the service provided. You can opt for a clean, minimalistic look for your site. You may include a profile picture and the team's picture to gain additional trust from your viewers.
You might not be a website designer but sites like WordPress provide template website formats that are easy to compose. You can also use the assistance of a website design company that might also be able to help you with the digital marketing of your business. They will understand various aspects like search engine optimization (SEO), pay-per-click (PPC), analytics, and lots more factors that will help get your website and business seen online and on all search engines.
Market Your Business
Take the liberty to utilize digital and traditional marketing for your business. Digital marketing uses social media platforms to communicate with existing patients and potential patients. You can send newsletters via email marketing to inform your audience about your business, specials, and the latest news. Instagram is a nice space to showcase some of your work and you can also use Facebook to market your business. There are also avenues like Google my business that will help people find you when they're searching for med spa services online.
An SEO agency can assist in helping get every aspect associated with your business ranking at the top of search engines like Bing and Yahoo. You can create business cards for traditional marketing and leave them at other doctor's practices, such as the dentist or general practitioner. You can work with each other doing referrals.
Word of mouth is a fast way to spread the news and if your services are excellent, your patients will eagerly share positive reviews online and with friend's and family via word of mouth.
Establish a Cash Flow
You may have taken out a personal loan to get your business up and running, and the next step now is to continue building cash flow. Cash flow is crucial in business because whenever there is an emergency, you can tap into the cash flow to resolve it. For instance, you had to get the plumber out to sort an issue with a plumbing, and the emergency cash flow on hand makes this simple. If everything is tied up in assets, it will make it hard for the business to operate when uncalled-for emergencies arise. Grow additional cash in stocks. Consider some stock trading education for a better overview and to see how the process might benefit your med spa.
Opening a med spa might be an intricate business, but once everything is sorted and in place, it can only improve.